Open source
BoxBilling is community-driven. Everyone can edit the source.
Extensible
APIs for extensions are available. Everyone can create one.
Free
BoxBilling is completely free.
No strings attached.
Powerful admin panel
Capable of doing anything, extensible for any need. Set up hosting servers, domain registrars, payment gateways and everything else using BoxBilling's admin panel.
We don't have a demo setup yet, but it's planned. Interested in helping us get a demo running? Join us on GitHub and help out!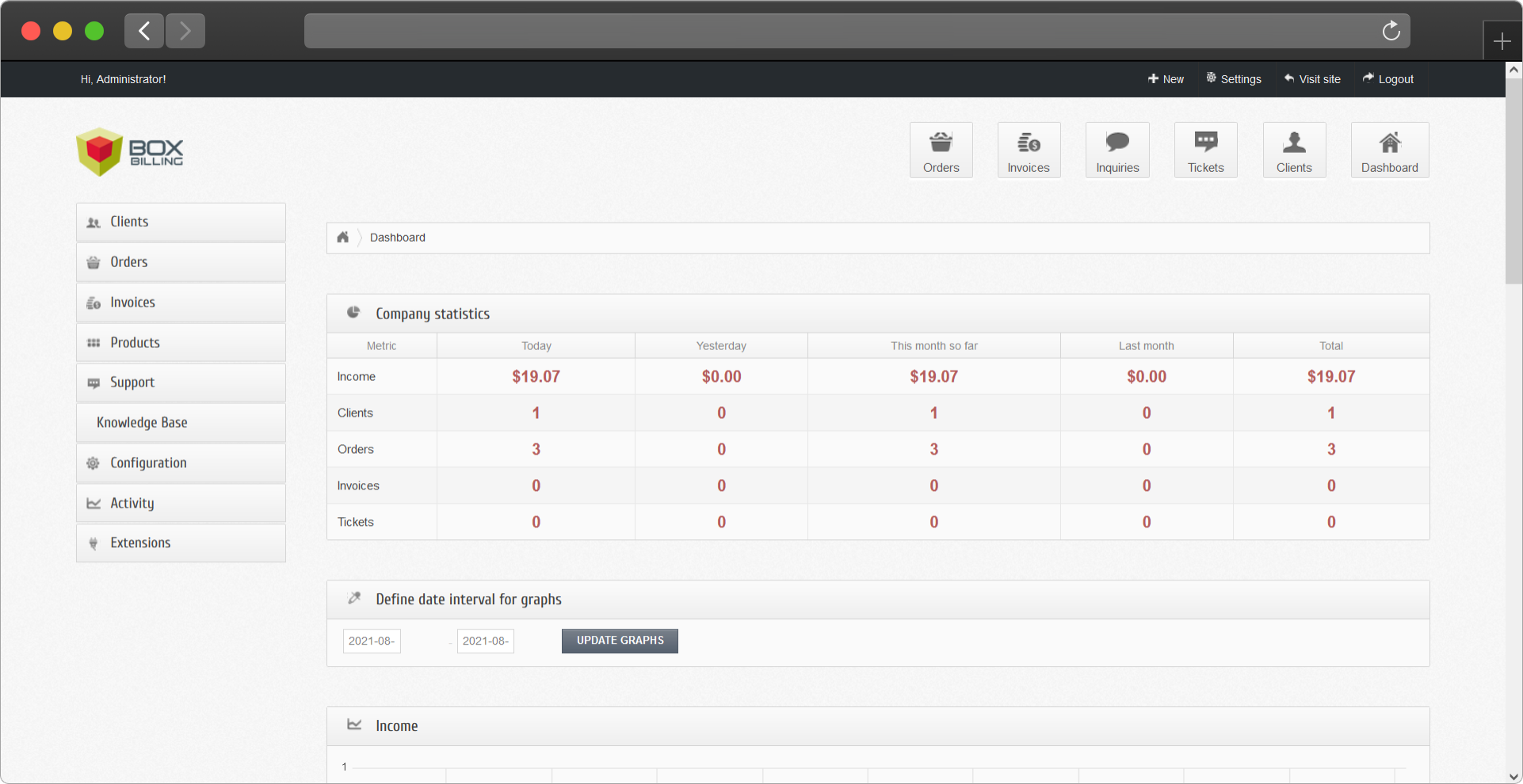 ---
BoxBilling needs more maintainers
Hello, thanks for using BoxBilling. Without nice people who volunteer with their time and knowledge, BoxBilling wouldn't exist. Today, we have a few maintainers to keep updating the project and bring new cool stuff. But as the project gets bigger and bigger every day, it needs more people to maintain.
---
If you have some experience with any of the technologies and languages we use (PHP, HTML, CSS, JS), please take your time to review some open issues about the software. Please don't hesitate to create new issues if you notice something wrong, want to input your feature request, or even get help directly from the maintainers.
---
We value any kind of contribution. Even if you're not experienced as a developer, don't be shy to say hi.